THE ORIGINS
In the sixties, Giuliano Magni created his first mattresses in a small workshop in Prato, Italy. It was the start of a revolution: the craft skills of Prato, the world capital of fabrics, were combined with new ideas about sleep and wellbeing. Since then, we have provided over 50 million people with peaceful sleep, thanks to models and solutions designed to meet our customers need for comfort, relaxation and health.
Over the years, Magniflex has become a byword for comfort and wellbeing, presenting products that are the result of a passion for research and innovation shared by everyone who works for the company. We have over fifty years of experience, thanks to our major investments in research, design and the development of cutting edge production systems.
MAGNIFLEX TODAY
The company is present across the globe in 98 international markets with 10 showrooms in Florence, Milan, New York, Tokyo, Cyprus, Singapore, Dubai, Prague, Kiev and Moscow. A youthful, resolute management team are following the path laid out by the president Giuliano Magni with an entrepreneurial approach that is deeply rooted in tradition but has an increasingly global strategy.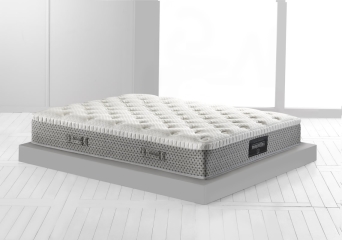 1/2 Cover in Natural Viscose & Outlast
1/2" Memoform (memory foam)
1/2" Super Soft Fiber
2" Memoform (memory foam)
1" Elioform (firm support foam)
7 1/2" Eliosoft (soft support foam)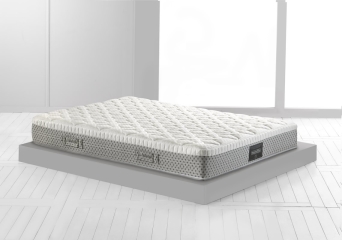 Cover in Natural Viscose & Outlast
1" Memoform (memory foam)
1/2" Hypoallergenic Fiber
2" Memoform (memory foam)
6 1/2" Elioform (firm support foam)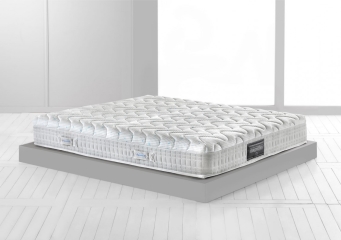 Cover in Natural Viscose & Outlast
1/2" Memoform (memory foam)
1/2" Super Soft Fiber
2" Eliosoft with patented Stretch technology
4 1/2" Eliosoft with patented Stretch technology
4 1/2" Elioform (firm support foam)